There are diverse actors in the private sector: some striving to improve, while others taking advantage of poor tenure governance. The emergence of safeguards, standards, as well as transparency and accountability mechanisms, testifies to—and has encouraged—a move by leading corporates and investors towards more consideration of communities and their rights to land and resources within business models, supply chains and investment decisions. Not only do such efforts assist companies adhere to their responsibilities as global citizens and contribute to local development, but they also have documented benefits for business. However, this promising behavior is far from mainstreamed and many private sector actors continue to seek out investment opportunities where governance is weak and abuses can occur with little risk of accountability.
The premise of this session is the acknowledgement that the private sector is an increasingly large and determinant force in shaping local land rights, livelihoods and development pathways in rural areas of developing countries. In order to scale-up the recognition of these rights, expanded support by private sector entities investing in or operating land-based businesses, at both national and global levels, is required.
Specific objectives of the session will be to: 1) Report back on products and initiatives of the Interlaken Group to leverage action by companies and investors in favor of community land rights since 2013; 2) Hear from leading companies, investors, donors and CSOs on emerging leading practice and initiatives by the private sector to demonstrate support for local land rights; 3) Chart new directions for expanded private sector action in this regard.
Co-Chairs:
Mr. Andy White, Coordinator, Rights and Resources Initiative
Mr. Mark Constantine, Chief Strategist for the Global Agribusiness, Manufacturing and Services Department, International Finance Corporation
Speakers:
Mr. Duncan Pollard, Associate Vice President of Stakeholders Engagement, Nestlé
Mr. Chris Anderson, Principal, Yirri Global (formerly with Rio Tinto)
Ms. Iris Krebber, Senior Land Policy Lead, Department for International Development UK
Mr. Lou Munden, Founder, TMP Systems
Ms. Megan MacInnes, Advisor on Land, Global Witness
Mr. Andiko Mancayo, Senior Partner, AsM Law Offices
Mr. David Bledsoe, Senior Director of Program Partnerships, Landesa
Mr. Ben Bowie, Partner, TMP Systems
Mr. Avrim Lazar, Independent Consultant
Mr. Marc Eckstein, Director, Environmental and Social Responsibility Group, CDC
Mr. Arvind Khare, Executive Director, Rights and Resources Initiative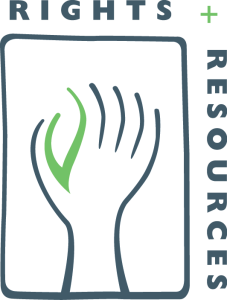 Organizers: Rights and Resources Initiative and International Finance Corporation (IFC)
*This session will be held in English only.